Vibrax Senator Standard 3D
The Senator Standard 3D is the classic model in our range. This model has extraordinary ergonomic features and weight distribution. The unique, three-dimensional massage feature carries out horizontal vibrations and vertical impact.
Advantages
Full-body large-surface massage
Massaging effects in length, breadth, and depth
Maintenance-free high-performance motor
Quality Made in Germany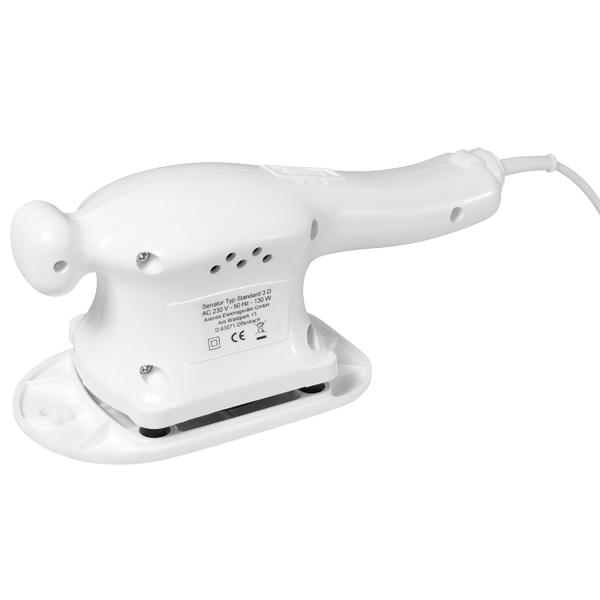 Arends Elektrogeräte GmbH comes with:
Plastic hyperhaemitisation brush attachment

Foam rubber head attachment, smooth
Technical specifications:
Maintenance-free high-performance motor

Spare parts are easily and cost-effectively replaced

Performance 115 / 130 Watt

Power supply 230 volt / 50 Hz

Device: Casing colour white
From the manufacturer to specialist outlets
Obtain the Senator Standard 3D for your specialist store – directly from the manufacturer. Thanks to this easy-to-handle, large-surface massage device, even deeper-lying layers of tissue are reached. The device's wide surface and low weight allows massages to be performed more conveniently.

The strong Senator Standard 3D is completely maintenance-free. Wear parts can be easily and cost-effectively replaced. To benefit from all the advantages, obtain this 3D massage device directly from us as the manufacturer.